Maui Jews News
This week at JCM
10/19/2020 01:44:08 PM
JCM is not closed...we're online!
Monday, October 19
4:30pm
JCM Board Meeting
https://us02web.zoom.us/j/85291956447
    See the agenda here. 


Tuesday, October 20
7:00pm
Class with Sam S. 
https://us02web.zoom.us/j/5284619173
Mystical insights on the Torah from a Hassidic perspective, by the renowned rebbe, storyteller and kabbalist of Uman, Rabbi Nachman of Bretzlav.
If you have ever wondered about Hassidic thought, or heard about the ecstatic intense spiritual worlds of the Baal Shem Tov and the Maggids, come participate in a discussion and reading of selections from the grandson of the founder of the Hassidic movement.


Friday, October 23 
8:30am
Weekly Parsha with Sam S.
https://us02web.zoom.us/j/5284619173


5:00pm
Toby Pechner Kabbalat Shabbat
https://us02web.zoom.us/j/5284619173
Our monthly ruach Shabbat with Toby Pechner. 
 
__________________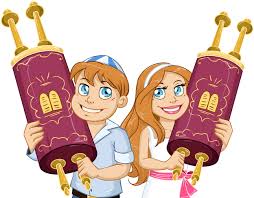 Bar & Bat Mitzvah Program
JCM has always been an egalitarian synagogue. Girls have always been welcomed to read from the Torah, any time...
Did you know we're the ONLY place on Maui where girls can be called to the Torah?

This is important.
Our girls are equal and included in all aspects of the lifecycle event...this is crucial for both our boys (who we are raising to be good citizens) and our girls. We are proud to include any boy/girl/nonbinary person who wants to enjoy this rite of passage. 

Our new program, run by Sandra Razieli, will likely begin in November.

This is more than a "teaching" class...this program will help truly prepare our children for their personal journey into Jewish adulthood in our kehillah (community).

Please let me know at admin@mauijews.org if your child will be having a Bar/Bat Mitzvah in the next year or so...we will reach out with the details as soon as they are final.  
____________________



Talmud Torah...Update!
Talmud Torah will resume when we can safely be inside at JCM. Teaching the youngsters over Zoom defeats the purpose of creating community among our children and with our families. We miss our kiddos, and we look forward to the time when we can safely be together!
____________________


Chanukah
December 10-18




You know how you get a Chanukah celebration that is fun for you and your family? Help plan it!

Let Ellyn admin@mauijews.org know that you have ideas and want to help.

We will be selling menorahs, candles, gelt, dreidles, decorations, etc. starting November 18...  There will be details in future emails :)

____________________


Your reason is up to you...

Join just because your Jewish? Join because you attend classes and services? Join because you want to know we'll be here in case you need us? Join because of guilt? Join because you support Jews where you live and visit? Join because girls matter as much as the boys?

Join because we are welcoming and inclusive no matter what kind of Jewish you are?

Whatever the reason...join.

Click here to be a member and let's be Jewish together.

We know you want to contribute, if you can't afford a full membership, contact us to make a payment plan or a special arrangement. Your wanted and welcome no matter what.

____________________
1. Go to smile.amazon.com
2. Login as normal
3. Select Jewish Congreagation of Maui

Same amazon, same prices, same everytthing... and JCM will get a donation from Amazon. Thank you for your support!!!
____________________________________________
The Jewish Congregation of Maui
Beit Shalom Synagogue
Kihei, HI 96753
Fri, July 30 2021
21 Av 5781
Find Us!
Address:
634 Alulike Street
Kihei, HI 96753
CLICK HERE for directions
Phone: 808-874-5397
Email: admin@mauijews.org
Get Our Newsletter
Click below to receive our newsletter and stay up to date on everything that is happening at JCM!
Board of Directors
President:
Sheri Levin McNerthney
Vice President:
Marjorie Bonar
Secretary:
Janine Holstein
Treasurer:
Sion Vojdani
Directors:
Happy Lefton
Marc Levine
Michael O'Neal
Gail Schell
Sarah Shaines
Mission
The mission of the Jewish Congregation of Maui is to support and inspire Jewish religious and culture practices for Maui residents and visitors, provide and encourage Jewish education and life cycle services, and engage the Jewish community with religious services, classes, and events.
Fri, July 30 2021 21 Av 5781