Maui Jews News
This week at JCM; Nov 16-23
11/16/2020 07:48:08 PM
JCM is not closed...we're online!

Tuesday, November 17
7:00pm
Class with Sam S. 
https://us02web.zoom.us/j/5284619173

Mitzvot (Divine Commandments)
What are the mitzvot? Where do they appear in the Torah? What is their interpretation? What is their purpose? How have they been a basis for a Jewish life throughout the generations? How can they apply in our lives, how they can inspire us, and what opportunities can they give us to feel a sense of connection?
We will look together at some of the sources and think about their meaning and relevance.

Sam plans to start with a general discussion of what mitzvot are and why they are important - 
Click here for the source sheet


Friday, November 20
8:30am
Weekly Parsha with Sam S.
https://us02web.zoom.us/j/5284619173


6:00pm
Kabbalat Shabbat with Cynthia Lebowitz
Outdoor at JCM 
no zoom this week
Shiru L'Adonai Shir Chadash

Enter Shabbat with music and guitar...sing a new song to Adonai.

Service begins at 6pm outside Beit Shalom and will include some Kabbalat Shabbat songs as well as Erev Shabbat liturgy. Masks and social distancing necessary at JCM.

Contact Cynthia at  lebowittzcynthia@gmail.com  if you would like music ahead of time or have any questions.


_________________

15 more members = $11,000




If you haven't joined or renewed... now is the time. Your membership will earn raise even more money for JCM.

We are proud that during these past 8 months we maintained classes, services, and lifecycle events! 

We never closed...we just moved online.

JOIN OR RENEW HERE

____________________

Do you have an available rental for a few months this winter? 


 Rabbi Hanniel Levenson may be coming to Maui for a few months this winter, and he will need a place to stay- if you have a rental, please let us know, and we will pass it on to him. We'd love for him to be here, You can help us make that happen!

____________________


Chanukah
December 10-18





Chanukah shopping starts this week...November 18. Our shipment has been delayed... but we do havev menorahs, candles, gelt, decorations for sale sgtarting on the 18th. Ellyn will be there 10-2 and by appointment this week. When the new shipmente comes in, I'll send photos :)

We will have what you need for a fun and festive holiday!
___________________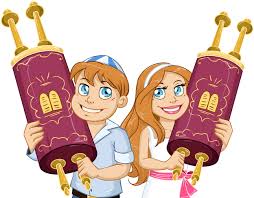 Bar & Bat Mitzvah Program
JCM has always been an egalitarian synagogue. Girls have always been welcomed to read from the Torah, any time...
Did you know we're the ONLY place on Maui where girls can be called to the Torah?

This is important.
Our girls are equal and included in all aspects of the lifecycle event...this is crucial for both our boys (who we are raising to be good citizens) and our girls. We are proud to include any boy/girl/nonbinary person who wants to enjoy this rite of passage. 

Our new program, run by Sandra Razieli, will likely begin in November.

This is more than a "teaching" class...this program will help truly prepare our children for their personal journey into Jewish adulthood in our kehillah (community).

Please let me know at admin@mauijews.org if your child will be having a Bar/Bat Mitzvah in the next year or so...we will reach out with the details as soon as they are final.  

____________________
Yahrzeits 
November 16- November 23


Herbert Irving Gottschalk
Elizabeth Goldstein Cohen
Thelma Mayer
Martin Janis
Gloria Parnes
Harold Marlowe
Susie Dodek
Anna Snyder
Annie G. Lewis
James M. Feuerstein
Rose Silverman
Shirley Goodblatt
Alex Regson
Sandra Lawson
Werner Nathan
Evelyn Bloom
Dorothy Wiener
Ben Skurow
Leah Fulop
Sarah Sperber
Robert Campbell
Guerin Todd

____________________
1. Go to smile.amazon.com
2. Login as normal
3. Select Jewish Congreagation of Maui

Same amazon, same prices, same everytthing... and JCM will get a donation from Amazon. Thank you for your support!!!
____________________________________________
The Jewish Congregation of Maui
Beit Shalom Synagogue
Kihei, HI 96753
Fri, January 22 2021
9 Shevat 5781
Find Us!
Address:
634 Alulike Street
Kihei, HI 96753
CLICK HERE for directions
Phone: 808-874-5397
Email: admin@mauijews.org
Get Our Newsletter
Click below to receive our newsletter and stay up to date on everything that is happening at JCM!
Board of Directors
President:
Sheri Levin McNerthney
Vice President:
Michael O'Neal
Secretary:
Sarah Shaines
Treasurer:
Sion Vojdani
Directors:
Cynthia Lebowitz
Happy Lefton
Marc Levine
Jessica Pearl-Kwon
Gail Schell
Mission
The mission of the Jewish Congregation of Maui is to support and inspire Jewish religious and culture practices for Maui residents and visitors, provide and encourage Jewish education and life cycle services, and engage the Jewish community with religious services, classes, and events.
Fri, January 22 2021 9 Shevat 5781