JCM this week: Jan. 24 - Jan. 31; BIG NEWS!!!
01/24/2022 08:50:32 PM

​​​​​​​Mazaltov!  I am thrilled to announce that it's official: Rabbi Raanan Mallek will be joining JCM as of February 1, 2022.

Rabbi Raanan grew up in Honolulu, and comes to us now from Shorashim, Israel.
Toda raba to everyone who helped support the Rabbi search process in any way; by serving on the Search committee or the Board, by attending an event, by sharing your feedback. Your patience is well rewarded.  Rabbi Raanan is an excellent fit for our community; with him joining us I am confident that we have a fantastic leadership team to build the home for Jewish life on Maui that we all want — a place of meaning, connection, and joy.

Kol tuv - all the best,
Sheri
You may contact Rabbi Raanan directly at
​​​​​​​rabbi@mauijews.org
Please Join Us


Friday, Feb. 4
5:30pm
Kabbalat Shabbat and Rabbi Installation Ceremony
Click Here for details and mandatory RSVP by Feb 1
__________

Please Note:
50 people maximum
Masks required
Must show vaccination card, negative test, or medical documentation of recovery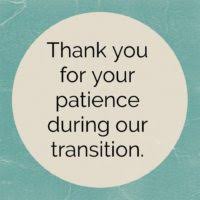 ​​​​​​​​​​​​​​
Times and dates for future services and events will be announced after meetings with Rabbi Raanan. We are excited to all being together again...Yes!!!

Thank you for your patience...we will work as quickly as we can to get our schedule settled and posted.


Yahrzeits
 January 24 - January 31

Sol Brown
Richard Alan Kaiman
Lottie Garaway
Ben Wosk
Sam Wallin
David Costell
Abraham Rudman
Carl Bonaventura
Harry Gomberg
Jo Marcia Feinberg
Jacob Fine
Norman Cecil Leiman
Isadore Tinkleman
Margo Landesman
Elizabeth Cohn
Sarah Nagavkar

Please let us know at admin@mauijews.org if you would like to schedule a Zoom Mourner's Kaddish. 
You can make an impact while you shop everyday.

Simply shop at  smile.amazon.com/ch/99-0294390   and AmazonSmile will donate to the Jewish Congregation of Maui Inc, at no cost to you.

Same amazon, same prices, same everything... and JCM will get a donation from Amazon. Thank you for your support!!!
____________________________________________
The Jewish Congregation of Maui
Beit Shalom Synagogue
Kihei, HI 96753
Thu, May 19 2022
18 Iyyar 5782
Find Us!
Address:
634 Alulike Street
Kihei, HI 96753
CLICK HERE for directions
Phone: 808-874-5397
Email: admin@mauijews.org
Get Our Newsletter
Click below to receive our newsletter and stay up to date on everything that is happening at JCM!
Board of Directors
President:
Sheri Levin McNerthney
Vice President:
Marjorie Bonar
Secretary:
Janine Holstein
Treasurer:
Sion Vojdani
Directors:
Gail Schell
Sarah Shaines
Mission
The mission of the Jewish Congregation of Maui is to support and inspire Jewish religious and cultural practices for Maui residents and visitors, provide and encourage Jewish education and life cycle services, and engage the Jewish community with religious services, classes, and events.
Thu, May 19 2022 18 Iyyar 5782