Shabbat Shalom!
05/06/2022 03:08:49 PM
The Yom Haatzmaut party was so fun...lots of dancing and camaraderie. These newsletters don't support videos, but you can see some on our FB page  HERE . Enjoy these photos of the Yom HaZikaron ceremony.
I'll post party photos next week :)




Calling all Teenagers and Soon-To-Be-Teenagers
(and parents)

As JCM was talking about starting a teen group, we got a call from Max, a rep from BBYO. We had a long Zoom and felt that this could be a good match. Now it's up to the parents and teens to see what you think...

Max will Zoom with all of us, answer your questions, and hear your thoughts... check out  https://bbyo.org/ and join us on Zoom.

Tuesday, May 10
6:30 pm
For parents and teens
Zoom Link will be coming in the next few days and will be on our calendar  HERE 

_________________________________ 





Lag B'Omer Potluck at Laniupoko

Wednesday, May 18
5:00pm

We are so excited to head Westside...
Let's share food, stories, and friendship over a bonfire at
Laniupoko Beach Park. Bring your friends!

Click  HERE to RSVP and sign up for what you're bringing!
___________________________________________________


A Sermon by Rabbi Raanan Mallek

The Empathetic Imperative - Kedoshim
ואהבת לרעך כמוך
And you shall love your neighbor as yourself
-Leviticus 19:19
Being commanded to love by the Torah is a challenging theological concept for us to wrap our heads around. How can we be commanded to love? Is this not a personal feeling we manifest as a result of our personal choices? Perhaps the Torah is asking of us something else. The command "ואהבת" - "and you shall love" really means to care for and protect, to be loyal. It is all about how we show love, not with feelings but with action. 
Read More HERE

Kabbalat Shabbat 
6:30pm 

Join Rabbi Raanan at JCM or on ZOOM.
Shabbat Service 
9:30am Prayers
10:30am Torah Study
If there is a minyan, we'll have a Torah service.

At JCM or on Zoom


Don't Just Kvetch, Do Something!

Do you have a vision for the future of JCM?  Do you have a pet project you want to see implemented?  Is there something you don't like that you want to see change? 

I invite you to consider serving on the JCM Board of Directors.  Serving on the Board of Directors is the way to quit kvetching and do something to actually create the future you want!


We are seeking candidates to serve on the JCM Board of Directors, for the upcoming term starting July 1.  You must be a voting member of JCM and a Maui resident to serve on the board.

If you are interested please email  board@mauijews.org  for more information.

___________________________________________________________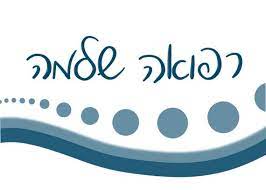 Refuah Schleima- Prayer For Healing

Click Here if you or a loved one would like to be added for a prayer for healing each week. No names will be read aloud without permission...names can be said privately by the rabbi.

JCM is here to support you and your loved ones, please let us know how we can help.


Yahrzeits
 May 2 - May 9


Saul Leavitt
Sheila Needham
Mae Pitkoff
Stanley N. Wiener
Gregory R Bloom
Mike Guinan
Irene Higer Jacobs
Louis Harry Silver
Brenda Caplan
Ann Campbell
Gussie Pearl Freund
Phyllis Ellman
Max Jedlicki
Minna Bromberg
Edgar "Ted" Cary
Benjamin Barbarosh



Join us for services on Friday and Saturday for Mourner's Kaddish
You can make an impact while you shop everyday.

Simply shop at  smile.amazon.com/ch/99-0294390   and AmazonSmile will donate to the Jewish Congregation of Maui Inc, at no cost to you.

Same amazon, same prices, same everything... and JCM will get a donation from Amazon. Thank you for your support!!!
____________________________________________
The Jewish Congregation of Maui
Beit Shalom Synagogue
Kihei, HI 96753
Thu, May 19 2022
18 Iyyar 5782
Find Us!
Address:
634 Alulike Street
Kihei, HI 96753
CLICK HERE for directions
Phone: 808-874-5397
Email: admin@mauijews.org
Get Our Newsletter
Click below to receive our newsletter and stay up to date on everything that is happening at JCM!
Board of Directors
President:
Sheri Levin McNerthney
Vice President:
Marjorie Bonar
Secretary:
Janine Holstein
Treasurer:
Sion Vojdani
Directors:
Gail Schell
Sarah Shaines
Mission
The mission of the Jewish Congregation of Maui is to support and inspire Jewish religious and cultural practices for Maui residents and visitors, provide and encourage Jewish education and life cycle services, and engage the Jewish community with religious services, classes, and events.
Thu, May 19 2022 18 Iyyar 5782