Shabbat Shalom!
05/13/2022 01:12:18 PM
Is this on your calendar?

May 20 and 21
Cantor Martin Neumann will be on Maui!

He has been the powerful cantorial ZOOM voice past two High Holiday services and we are so happy to have him and his family here in person.

He also is intending to come to Maui for the HH again this year

YOU HAVEN'T SIGNED UP YET...AND WE WANT YOU TO COME!




Wednesday, May 18
Lag B'Omer
Potluck at Laniupoko Beach
5:00pm

Let's have fun at the beach!
JCM will provide stuff to make s'mores...you bring the rest! 


Click here for details and RSVP
Kabbalat Shabbat 
6:30pm 
Join Rabbi Raanan at JCM or on ZOOM.
Shabbat Service 
9:30am Prayers
10:30am Torah Study
If there is a minyan, we'll have a Torah service.

At JCM or on Zoom


Don't Just Kvetch, Do Something!

Do you have a vision for the future of JCM?  Do you have a pet project you want to see implemented?  Is there something you don't like that you want to see change? 

I invite you to consider serving on the JCM Board of Directors.  Serving on the Board of Directors is the way to quit kvetching and do something to actually create the future you want!


We are seeking candidates to serve on the JCM Board of Directors, for the upcoming term starting July 1.  You must be a voting member of JCM and a Maui resident to serve on the board.

If you are interested please email  board@mauijews.org  for more information.

___________________________________________________________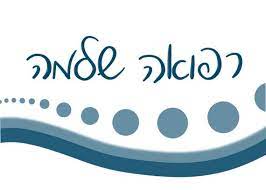 Refuah Schleima- Prayer For Healing

Click Here if you or a loved one would like to be added for a prayer for healing each week. No names will be read aloud without permission...names can be said privately by the rabbi.

JCM is here to support you and your loved ones, please let us know how we can help.


Yahrzeits
 May 9 - May 16

Benjamin Barbarosh
Walter Ray Williams, Sr.
Eliyahu Ovadiah Amram
Sarah Silvia Adler
Harry Poller
George Bush
Edythe Kaplan Bartlett
Pauline Weisfeld


Join us for services on Friday and Saturday for Mourner's Kaddish
You can make an impact while you shop everyday.

Simply shop at  smile.amazon.com/ch/99-0294390   and AmazonSmile will donate to the Jewish Congregation of Maui Inc, at no cost to you.

Same amazon, same prices, same everything... and JCM will get a donation from Amazon. Thank you for your support!!!
____________________________________________
The Jewish Congregation of Maui
Beit Shalom Synagogue
Kihei, HI 96753
Fri, September 30 2022
5 Tishrei 5783
Find Us!
Address:
634 Alulike Street
Kihei, HI 96753
CLICK HERE for directions
Phone: 808-874-5397
Email: admin@mauijews.org
Get Our Newsletter
Click below to receive our newsletter and stay up to date on everything that is happening at JCM!
Board of Directors
President:
Dorothy Tolliver
Treasurer:
Simon Vojdani
Secretary:
Marge Bonar
Directors:
Barbara Cooper
Happy Lefton
Sam Shnider
Ari Wong
Mission
The mission of the Jewish Congregation of Maui is to support and inspire Jewish religious and cultural practices for Maui residents and visitors, provide and encourage Jewish education and life cycle services, and engage the Jewish community with religious services, classes, and events.
Fri, September 30 2022 5 Tishrei 5783