JCM this week: June 6 - June 13
06/06/2022 09:46:43 PM
Our new fire pit was the perfect setting for a night of entertainment, cheesecake, and learning for Shavuot. More fire pit events to come!


Traveling Note:
I will be on the mainland from June 13 - July 7... and will attempt to (mostly) take a well-needed vacation.

I will be totally unavailable June 20-26. Lily will be at Jewish sleep-away camp and my 21 yr-old daughter and I will road trip from Flagstaff to Minnesota. 

But, have no fear...Rabbi Raanan will be here!
Love, Ellyn

An Invitation to a Grief Circle at JCM 

Wednesday, June 8 at 4:30pm

​​​​​​​Led by Mitch Berman, LMFT and Rabbi Raanan...

for all who are grieving spouses, parents, children, friends, etc.

Email rabbi@mauijews.org with questions and to RSVP.

_____________________________________________________________





 JCM Annual Members' Meeting
Sunday, June 12
4:00pm
State of the Shul address by Sheri Levin McNerthney, a message from Ellyn Mortimer, and a Rabbinic update by Rabbi Raanan...and snacks!

Ballots were sent to voting members. The subject line is:
Your Invitation to Vote inthe Election: JCM Board of Directors 2022 Election

Voting is open until 8am June 12

Mahjongg




12:00pm at JCM


Contact Ellen L. at 808-385-4726 to RSVP or with questions.


Grief Circle

4:30pm at JCM only
Led by Rabbi Raanan and Mitch Berman, LMFT
Torah Study with Rabbi Rannan:
7:00pm
In person and on ZOOM
Jewish Prayers 101
Led By Rabbi Raanan & Mitch Berman
11:00am - 12:00pm
ZOOM

AND

Kabbalat Shabbat 
6:30pm
Join Rabbi Raanan at JCM or on ZOOM.
Shabbat Service 
9:30am Prayers
Shacharit and Torah reading or study
(depending on minyan)

Join Rabbi Raanan at JCM or on Zoom
Annual Members' Meeting
4:00pm
at JCM and on ZOOM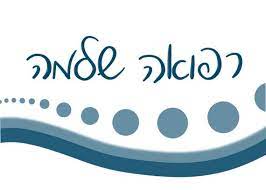 Refuah Schleima- Prayer For Healing

Click Here if you or a loved one would like to be added for a prayer for healing each week. No names will be read aloud without permission...names can be said privately by the rabbi.

JCM is here to support you and your loved ones, please let us know how we can help.


Yahrzeits
 June 6 - June 13

Hannah Isaac
Lillian Judd
Morris David Frieder
Rose Lamm
Aida Ebbers
Jason Zisken Harmon
Murray I., M.D. Neustadter
Jean (Singer) Needle
Murray Lefton
Dr. Irving L. Fried
Henry Kotkins
Nettie Wasserman
George Katz
George Isaac
Jacob Pomerantz
Leslie L. Rappoport
Etta Janis
Katrina Bellak
Morton Solondz
Mildred Geller
Myron Schloss
Judge Robert Wahl



Join us for services on Friday and Saturday for Mourner's Kaddish
You can make an impact while you shop everyday.

Simply shop at  smile.amazon.com/ch/99-0294390   and AmazonSmile will donate to the Jewish Congregation of Maui Inc, at no cost to you.

Same amazon, same prices, same everything... and JCM will get a donation from Amazon. Thank you for your support!!!
____________________________________________
The Jewish Congregation of Maui
Beit Shalom Synagogue
Kihei, HI 96753
Thu, August 18 2022
21 Av 5782
Find Us!
Address:
634 Alulike Street
Kihei, HI 96753
CLICK HERE for directions
Phone: 808-874-5397
Email: admin@mauijews.org
Get Our Newsletter
Click below to receive our newsletter and stay up to date on everything that is happening at JCM!
Board of Directors
President:
Sheri Levin McNerthney
Vice President:
Dorothy Tolliver
Treasurer:
Sion Vojdani
Secretary:
Marge Bonar
Directors:
Barbara Cooper
Dr. Janine Holstein
Happy Lefton
Sam Shnider
Ari Wong
Mission
The mission of the Jewish Congregation of Maui is to support and inspire Jewish religious and cultural practices for Maui residents and visitors, provide and encourage Jewish education and life cycle services, and engage the Jewish community with religious services, classes, and events.
Thu, August 18 2022 21 Av 5782