Shabbat Shalom!
06/17/2022 02:03:13 PM
Shabbat Shalom from Minnesota!
Yes, it's hot, then it's not, then it's thundering.


I want to give another shout-out to 
Jake Bachrach, who was called to the Torah for the first time...Mazel Tov!!!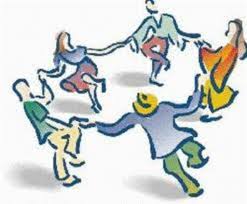 Folk Dancing every Sunday!
Starting June 19
2pm - 4pm
Must be vaccinated
at JCM

Paula will lead us in learning new dances - and the music is amazing! 

__________________________________________________

Next week...
Kabbalat Shabbat is on the Beach!


Friday, June 24
5:30pm
Click for details
Take a moment to welcome in Shabbat on the Beach

Candle lighting and blessings will be followed by time to schmooze and enjoy some outdoor time together. We will also have a circle for those who would like to sing together.
We have challah and wine/grape juice.
You are welcome to bring your own picnic.

​​​​​​​_____________________________________________________-

A Sermon by Rabbi Raanan

On Manifesting the Pillar of Cloud in Our Lives
Parashat Behaalotcha

Once upon a time we as a people had a form of certainty in our relationship with the Eternal One. According to our Torah portion, there was no human general or political leader who told us when to move forward. It was the Creator who indicated Its desire through the movement of a pillar of cloud: 
Read more here.

Jewish Prayers 101
Led By Rabbi Raanan & Mitch Berman
11:00am - 12:00pm
ZOOM

AND

Kabbalat Shabbat 
6:30pm
Join Rabbi Raanan at JCM or on ZOOM.
Shabbat Service 
9:30am Prayers
Shacharit and Torah reading or study
(depending on minyan)

Join Rabbi Raanan at JCM or on Zoom
Folk Dancing 
2:00pm - 4:00pm
at JCM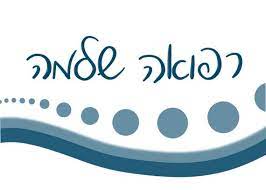 Refuah Schleima- Prayer For Healing

Click Here if you or a loved one would like to be added for a prayer for healing each week. No names will be read aloud without permission...names can be said privately by the rabbi.

JCM is here to support you and your loved ones, please let us know how we can help.


Yahrzeits
 June 13 - June 20

Judge Robert Wahl
Michael Schweizer
Rachel Edelhertz
Warren Miller
Irving Meyer Sachs
Joseph Sussman
Sarah Gerber
Allen Howard Urssing
Rose Lamm
Morris Zimmerman
Helen Louise Pass
Herman Sands
Mary Blake
Jerry Botknecht
Anna Lipszyc Fischer
Pauline Green
Sam Glass
Mitchell Andrew Climan
Sheldon Joseph Miller
Wilson P. Rappoport



Join us for services on Friday and Saturday for Mourner's Kaddish
You can make an impact while you shop everyday.

Simply shop at  smile.amazon.com/ch/99-0294390   and AmazonSmile will donate to the Jewish Congregation of Maui Inc, at no cost to you.

Same amazon, same prices, same everything... and JCM will get a donation from Amazon. Thank you for your support!!!
____________________________________________
The Jewish Congregation of Maui
Beit Shalom Synagogue
Kihei, HI 96753
Sat, July 2 2022
3 Tammuz 5782
Find Us!
Address:
634 Alulike Street
Kihei, HI 96753
CLICK HERE for directions
Phone: 808-874-5397
Email: admin@mauijews.org
Get Our Newsletter
Click below to receive our newsletter and stay up to date on everything that is happening at JCM!
Today's Calendar
---
Tomorrow's Calendar
Canceled-Folk Dancing at JCM
---
View Calendar
Board of Directors
President:
Sheri Levin McNerthney
Vice President:
Marjorie Bonar
Treasurer:
Sion Vojdani
Directors:
Gail Schell
Sarah Shaines
Mission
The mission of the Jewish Congregation of Maui is to support and inspire Jewish religious and cultural practices for Maui residents and visitors, provide and encourage Jewish education and life cycle services, and engage the Jewish community with religious services, classes, and events.
Sat, July 2 2022 3 Tammuz 5782