JCM this week: June 20 - 27
06/20/2022 01:37:59 PM
Ellyn is out this week...so newsletters are coming from Rabbi Raanan...please reply to rabbi@mauijews.org if there are questions this week!


​​​​​​​Torah and Kabbalah Study with Rabbi Raanan
We will try out our new fire pit for a fireside chat at JCM

Thursday, January 23
7pm

Want to experience Torah study as it is meant to be?
Come and join Rabbi Raanan by the fire this Thursday
We will study the weekly Torah portion through the lens of the Zohar and other Kabbalistic texts
___________________________________________________

Welcome in Shabbat on the Beach - Northern Part of Kalepolepo Beach Park (intersection of Kaonoulu St. & S. Kihei Rd.)

Friday, January 24
5:30pm

Candle lighting and blessings will be followed with time to schmooze and enjoy outdoor time together. We'll also have a circle for those how would like to sing together. We'll provide challah and wine/grape juice. You are welcome to bring your own picnic.

__________________________________________________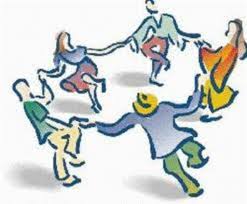 Folk Dancing every Sunday!
June 26
2pm - 4pm
Must be vaccinated
at JCM

Paula will lead us in learning new dances - and the music is amazing! 

___________________________________________________
It's membership renewal time! This is when we ask you to reflect on the value of having a pluralistic, egalitarian, community-centered synagogue on our little, remote island. 


What does that even mean? 
Support of the Jewish life of your choosing- without judgment

We don't talk about levels of observance

No one is "more Jewish" than anyone else

Girls, Boys, LBGTQ+ have equal access to the Torah and lifecycle events

Welcoming to all with a flexible dues plan

Preserving meaningful traditions and open to creating new ones

A voice in the direction your community is heading

Children of paternal lineage are equally Jewish

Contemporary and Traditional teachings 

 A progressive cemetery
Membership emails were sent just a few days ago...Toda Raba to everyone who immediately clicked through and renewed .or joined.

Click Here to read Ellyn's whole letter...or simply click below to join today.
Mahjongg




12:00pm at JCM


Contact Ellen L. at 808-385-4726 to RSVP or with questions.
Torah and Kabbalah
Study with Rabbi Rannan
7:00pm
For those interested in connecting via Zoom,
please email: rabbi@mauijews.org


Jewish Prayers 101
Led By Rabbi Raanan & Mitch Berman
11:00am - 12:00pm
ZOOM

AND

Kabbalat Shabbat on the Beach
***5:30pm***
Join Rabbi Raanan and Rabbi Sandra at the beach. See above for details
Shabbat Service 
9:30am Prayers
Shacharit and Torah study or service
(depending on minyan)

Join Rabbi Raanan at JCM or on Zoom
Folk Dancing 
2:00pm - 4:00pm
at JCM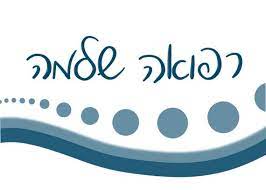 Refuah Schleima- Prayer For Healing

Click Here if you or a loved one would like to be added for a prayer for healing each week. No names will be read aloud without permission...names can be said privately by the rabbi.

JCM is here to support you and your loved ones, please let us know how we can help.


Yahrzeits
 June 20 - June 27

Sheldon Joseph Miller
Wilson P. Rappoport
Sherry Ann Dern
Sandra Kirsch
Sophie Survetnick
Dr. Hannan Ezekiel
Dr. Harold Berman
Miriam Shafer
Pearl Harris
Helen Pass
Charles Shafer
Lawrence Boxer
Madeline B. Miller
Eugene Allen
Anne Barry
Janice Frank
Sally Levy
Sylvia Tuckman
Pat Levinsky
Viola Bellach



Join us for services on Friday and Saturday for Mourner's Kaddish
You can make an impact while you shop everyday.

Simply shop at  smile.amazon.com/ch/99-0294390   and AmazonSmile will donate to the Jewish Congregation of Maui Inc, at no cost to you.

Same amazon, same prices, same everything... and JCM will get a donation from Amazon. Thank you for your support!!!
____________________________________________
The Jewish Congregation of Maui
Beit Shalom Synagogue
Kihei, HI 96753
Tue, June 6 2023
17 Sivan 5783
Link for all JCM ZOOM events and services:
Get Our Newsletter
Click below to receive our newsletter and stay up to date on everything that is happening at JCM!
Find Us!
Address:
634 Alulike Street
Kihei, HI 96753
CLICK HERE for directions
Phone: 808-874-5397
Email: admin@mauijews.org
Kalo Yujuico, Administrative Assistant
Kalo Yujuico
admin@mauijews.org
kalo@mauijews.org
808-874-5397
Board of Directors
President:
Dorothy Tolliver
dorothy@mauijews.org
Vice President:
Happy Lefton
Treasurer:
Simon Vojdani
Directors:
Barbara Cooper
Mitch Berman
Gabe Crane
Gail Schell
Sam Shnider
Ari Wong
Mission
The mission of the Jewish Congregation of Maui is to support and inspire Jewish religious and cultural practices for Maui residents and visitors, provide and encourage Jewish education and life cycle services, and engage the Jewish community with religious services, classes, and events.
Tue, June 6 2023 17 Sivan 5783