Shabbat Shalom!
07/29/2022 11:55:18 AM
Tisha B'Av 
Saturday, August 6

Join us to reflect on discussing how to transform baseless hatred into baseless love. How can we confront challenges together as a community and turn them into opportunities for growth?
​​​​​​​
Rabbi Raanan will be out of the office July 18 - August 3.  Ellyn is here if I can help.

​​​​​​​And, when he returns, he's bringing his daughter! We look forward to meeting and getting to know her.


Monday, August 15 @ 6:00pm

We are so excited to announce our first Chaloha Maui Challah Bake. 
Join Deb @thatchallahmama at JCM as we learn her best dough recipe, kneading techniques, and how to form the best round challah.
RSVP Required.
The whole community is invited.
All baking levels welcome.

REGISTER HERE

$36 per person
All the items you use are yours to take home including a special gift

Proceeds going to the Kitchen upgrade (stovetop before Rosh Hashanah)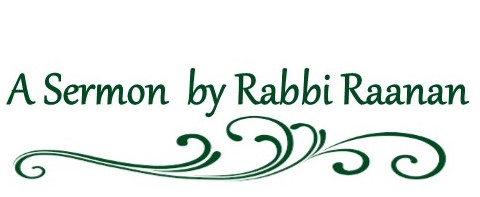 Learning to be with the Lord when Struggling: Matot-Masei

Our Torah portion this week records each of the stopping places of the Israelites during their forty year trek in the Wilderness. There is a touching story in the Midrash that explains why this is part of the narrative. The detailed account of the stopping places reflects the Eternal's loving concern for the Nation of Israel. It is compared to a king who has taken his ailing child to a distant place in order to be cured. On the return journey, the king would stop at each resting place and remind his child: this is where we found shelter; this is where we cooled off at an oasis; this is where you were quite ill. Each place evoked memories and created a deeper bond between the king and his ailing child.

READ MORE HERE



Membership continues to come in...I appreciate everyone who is sharing this vision with us and who is supporting this hard work.
​​​​​​​Toda, mahalo, and thank you!!!

It's membership renewal time! This is when we ask you to reflect on the value of having a pluralistic, egalitarian, community-centered synagogue on our little, remote island. 


What does that even mean? 
Support of the Jewish life of your choosing- without judgment

We don't talk about levels of observance

No one is "more Jewish" than anyone else

Girls, Boys, LBGTQ+ have equal access to the Torah and lifecycle events

Welcoming to all with a flexible dues plan

Preserving meaningful traditions and open to creating new ones

A voice in the direction your community is heading

Children of paternal lineage are equally Jewish

Contemporary and Traditional teachings 

 A progressive cemetery
Membership emails were sent just a few days ago...Toda Raba to everyone who immediately clicked through and renewed .or joined.

Click Here to read Ellyn's whole letter...or simply click below to join today.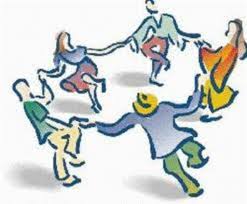 Israeli Folk Dancing
Led by Paula Wolk
Sundays
***3pm - 5pm*** New Time
at JCM

Great music
 Fun for beginners or advanced dancers
Ages 16+
Vaccinated only, please


Prayer class is canceled

Kabbalat Shabbat is canceled
Shabbat Service is canceled
Folk Dancing 
3:00pm - 5:00pm ***NEW TIME***
at JCM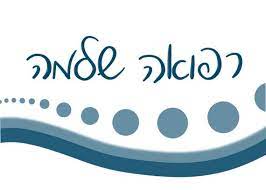 Refuah Schleima- Prayer For Healing

Click Here if you or a loved one would like to be added for a prayer for healing each week. No names will be read aloud without permission...names can be said privately by the rabbi.

JCM is here to support you and your loved ones, please let us know how we can help.


Yahrzeits
July 25 - August 1


Aaron Chinn
Sophie Dern
Edward M. Berol
Eli Louis Hirschhorn
Miriam Aniel
Shirley Siegel
Murray Silverman
Elizabeth Tennen
Henry Wikle
Harry Bienstock
Sophie Kettner
Mary Shur Michaels
Jack Scharff
Nahan Chess
Michael Hodes



Join us for services on Friday and Saturday to recite Mourner's Kaddish
You can make an impact while you shop everyday.

Simply shop at  smile.amazon.com/ch/99-0294390   and AmazonSmile will donate to the Jewish Congregation of Maui Inc, at no cost to you.

Same amazon, same prices, same everything... and JCM will get a donation from Amazon. Thank you for your support!!!
____________________________________________
The Jewish Congregation of Maui
Beit Shalom Synagogue
Kihei, HI 96753
Thu, August 18 2022
21 Av 5782
Find Us!
Address:
634 Alulike Street
Kihei, HI 96753
CLICK HERE for directions
Phone: 808-874-5397
Email: admin@mauijews.org
Get Our Newsletter
Click below to receive our newsletter and stay up to date on everything that is happening at JCM!
Board of Directors
President:
Sheri Levin McNerthney
Vice President:
Dorothy Tolliver
Treasurer:
Sion Vojdani
Secretary:
Marge Bonar
Directors:
Barbara Cooper
Dr. Janine Holstein
Happy Lefton
Sam Shnider
Ari Wong
Mission
The mission of the Jewish Congregation of Maui is to support and inspire Jewish religious and cultural practices for Maui residents and visitors, provide and encourage Jewish education and life cycle services, and engage the Jewish community with religious services, classes, and events.
Thu, August 18 2022 21 Av 5782