Shabbat Shalom!
08/12/2022 05:09:32 PM
MAZEL TOV TO JAMIE AND LIBERTY!
They will be called to the Torah on Saturday morning
in celebration of their B'nai Mitzvah.

MAZEL TOV TO Wills!
He will be called to the Torah on Saturday afternoon
in celebration of his Bar Mitzvah.

HIGH HOLIDAYS REGISTRATION IS MANDATORY!
See below for details and a link to reserve. Even if you're not paying for the seats, I need to know you're coming.


Family Shabbat
Saturday, August 20
10:00am

You don't need to have children to attend this shorter, more relaxed, and more fun Shabbat morning service. 

Everyone is welcome to come for
​​​​​​​a little service, a little nosh, and a lot of kibbetz!
__________________________________________________

Kids programming is back!

Rabbi Raanan and the education committee have been hard at work creating meaningful and fun programming for the kids! 

Talmud Torah has been completely reimagined and we hope it will meet your wants and needs for your children. Please reach out to Rabbi Raanan with questions or more details.

CLICK HERE FOR INFORMATION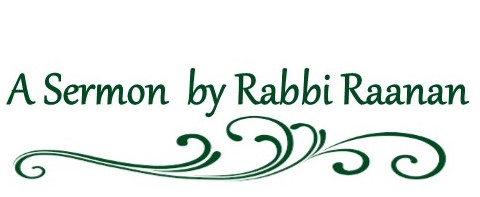 A Comforting Shabbat of Forgiveness: Va'etchanan

This Shabbat is called Shabbat Nachamu or the Comforting Shabbat. On Shabbat morning we will read the words of consolation of the prophet Isaiah, which are the source of the name of this Shabbat: "Oh comfort My people, says the Lord. Speak tenderly to Jerusalem, And declare to her that her term of service is over, that her iniquity is expiated; for she has received at the hand of the Eternal double for all her sins. (Isaiah 40:1-2) 
A familiar pattern emerges: we sin, we are punished, we ask forgiveness, we are pardoned, and then consoled.
Is this cycle truly necessary? Perhaps there is another way?
READ MORE HERE
Membership continues to come in...I appreciate everyone who is sharing this vision with us and who is supporting this hard work.
​​​​​​​Toda, mahalo, and thank you!!!

It's membership renewal time! This is when we ask you to reflect on the value of having a pluralistic, inclusive, community-centered synagogue on our little, remote island. 


What does that even mean? 
Support of the Jewish life of your choosing- without judgment

We don't talk about levels of observance

No one is "more Jewish" than anyone else

Girls, Boys, LBGTQ+ have equal access to the Torah and lifecycle events

Welcoming to all with a flexible dues plan

Preserving meaningful traditions and open to creating new ones

A voice in the direction your community is heading

Children of paternal lineage are equally Jewish

Contemporary and Traditional teachings 

 A progressive cemetery

Click Here to read Ellyn's whole letter...or simply click below to join today.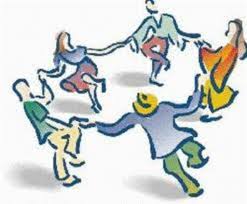 Israeli Folk Dancing
Led by Paula Wolk
Sundays
***3pm - 5pm*** New Time
at JCM

Great music
 Fun for beginners or advanced dancers
Ages 16+
Vaccinated only, please


Prayer class is back!
11:00am at JCM or on ZOOM

Kabbalat Shabbat
6:30pm
Live at JCM or on ZOOM
Saturday,
August 13
​​​​​​​
Shabbat Service
9:30am
B'nai Mitzvah of Liberty and Jamie 
Folk Dancing 
3:00pm - 5:00pm 
at JCM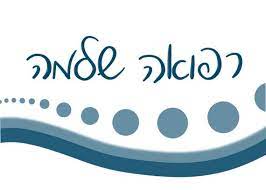 Refuah Schleima- Prayer For Healing

Click Here if you or a loved one would like to be added for a prayer for healing each week. No names will be read aloud without permission...names can be said privately by the rabbi.

JCM is here to support you and your loved ones, please let us know how we can help.


Yahrzeits
August 8 - August 15


Col. Laurence H. Goldberg
Charles Rosoff
Sasha Licht
Mildred Kroog
Sam Greenman
Raye Stevens Pointzman
Louis Rosenberg
Herman Holstein
Goldie Smilove
Martin Schwab
Eva Wolk
Carl Balfour
Lilo Frisch
Esther Lieberman
Arthur Mehl
Melvin Deichman
Morris Weisfeld
Ella Hirschhorn
Irving Levin
Ernestine Brandes
Arnold Heiman
Daniel Bloom
Shirley Gordon
Simon David



Join us for services on Friday and Saturday to recite Mourner's Kaddish
You can make an impact while you shop everyday.

Simply shop at  smile.amazon.com/ch/99-0294390   and AmazonSmile will donate to the Jewish Congregation of Maui Inc, at no cost to you.

Same amazon, same prices, same everything... and JCM will get a donation from Amazon. Thank you for your support!!!
____________________________________________
The Jewish Congregation of Maui
Beit Shalom Synagogue
Kihei, HI 96753
Fri, September 30 2022
5 Tishrei 5783
Find Us!
Address:
634 Alulike Street
Kihei, HI 96753
CLICK HERE for directions
Phone: 808-874-5397
Email: admin@mauijews.org
Get Our Newsletter
Click below to receive our newsletter and stay up to date on everything that is happening at JCM!
Board of Directors
President:
Dorothy Tolliver
Treasurer:
Simon Vojdani
Secretary:
Marge Bonar
Directors:
Barbara Cooper
Happy Lefton
Sam Shnider
Ari Wong
Mission
The mission of the Jewish Congregation of Maui is to support and inspire Jewish religious and cultural practices for Maui residents and visitors, provide and encourage Jewish education and life cycle services, and engage the Jewish community with religious services, classes, and events.
Fri, September 30 2022 5 Tishrei 5783