JCM this week: September 12 - September 19
09/12/2022 01:54:32 PM
It's Give Aloha Month!
Than kyou to everyone who is send in their receipts!
Please remember that Foodland does not give me a detailed list of donations, so if you want JCM to know you donated, please get me a copy or photo of your receipt. 

I just received a receipt for $249 and then a check for the balance of a single membership...Toda Raba!!!

September is for GIVE ALOHA!

Foodland and Western Union will match a portion of every donation you make up to $249 using your maka'i number at checkout at any Foodland in September.

JCM's code: 77216 

Pro Tip: Use multiple maka'i cards to donate $249 on each!

Look for our banner in the Kihei Foodland location!

Happy Giving...and Thank you!
​​​​​​​
HIGH HOLIDAYS INFO: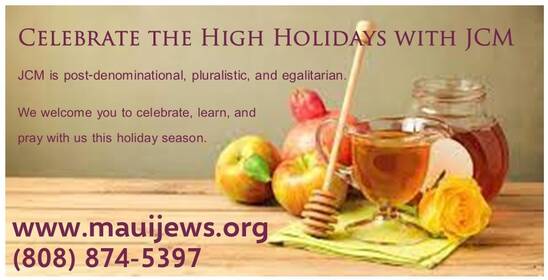 Click here for mandatory reservations 
and updates to the High Holiday schedule





Join us on Sunday, Sept. 25
after 6pm services
where we will learn about the tradition to place certain foodstuffs on the table that hint in some way to prayers and hopes for the coming year.
Our Sages teach that we are to have the following foods:
1. Rubia - Fenugreek 
2. Cartee - Leek or Cabbage 
3. Silka - Beets
4. Tamarei - Dates
5. Kara - Gourd
6. Rosh - Fish or sheep head (vegan: making a head out of ground impossible meat)
7. Apples and Honey
8. Round Challah
9. Pomegranate
We will briefly discuss together the reason for each food and come up with new ideas for the new year. 



JCM will have a Maui Food Bank collection bin at our front doors starting Sept. 16 through Simchat Torah. 

Family Shabbat:
Sept. 17 @ 10am:
Join Rabbi Raanan and Josh Kalkstein for a short and lively service.


Rabbi Raanan and the education committee have been hard at work creating meaningful and fun programming for the kids- both education and fun! 
Talmud Torah has been completely reimagined and we hope it will meet your wants and needs for your children.
CLICK HERE FOR INFORMATION
Membership continues to come in...I appreciate everyone who is sharing this vision with us and who is supporting this hard work.
​​​​​​​Toda, mahalo, and thank you!!!

It's membership renewal time! This is when we ask you to reflect on the value of having a pluralistic, inclusive, community-centered synagogue on our little, remote island. 


What does that even mean? 
Support of the Jewish life of your choosing- without judgment

We don't talk about levels of observance

No one is "more Jewish" than anyone else

Girls, Boys, LBGTQ+ have equal access to the Torah and lifecycle events

Welcoming to all with a flexible dues plan

Preserving meaningful traditions and open to creating new ones

A voice in the direction your community is heading

Children of paternal lineage are equally Jewish

Contemporary and Traditional teachings 

 A progressive cemetery

Click Here to read Ellyn's whole letter...or simply click below to join today.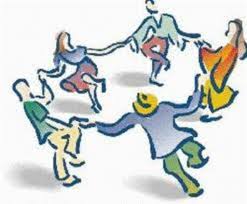 Israeli Folk Dancing
3pm - 5pm
Led by Paula Wolk
For all levels of dancers and participants
​​​​​​​Ages 16+


Monday,
September 12s here!
JCM Board Meeting
6:00pm
at JCM
Members are welcome to attend

Mahjongg




12:00pm at JCM


Contact Ellen L. at 808-385-4726 to RSVP or with questions.
Class: Torah & Kabbalah 
Led by Rabbi Raanan
7:00pm - 8:00pm
At JCM and on ZOOM
Class: Prayer 101
11:00am 
JCM and on ZOOM

Kabbalat Shabbat
6:30pm
Live at JCM and on ZOOM
Saturday,
September 17
​​​​​​​
Family Shabbat Service
10:00 am
At JCM and on ZOOM

Selichot
7:30pm
at JCM
An Evening of Reflection at JCM - An evening of reflection, study, and prayer. Join us to also hear the Shofar during the month of Elul

Israeli Folk Dancing
3:00pm - 5:00pm
Led by Paula Wolk at JCM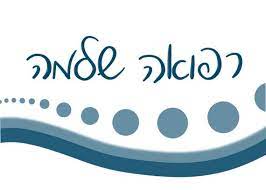 Refuah Schleima- Prayer For Healing

Click Here if you or a loved one would like to be added for a prayer for healing each week. No names will be read aloud without permission...names can be said privately by the rabbi.

JCM is here to support you and your loved ones, please let us know how we can help.


Yahrzeits
September 12 - September 19

Alex Greenberg
Esther Biederman
Beverly Ruth Holstein
Ruth Deichman
Murray Artman
Benno Fischer
Harry J. Cohn
Anne Wolff
Alfred (Al) Levin
Raymond J. Keller
Audrey Kaye
David Louis
Leo Hans Hammerstein
Ruth Schwab
Auguste Weil
Irving Hershkowitz
Sidney Rosoff
Mindi Rimmerman


Join us for services on Friday and Saturday to recite Mourner's Kaddish
You can make an impact while you shop everyday.

Simply shop at  smile.amazon.com/ch/99-0294390   and AmazonSmile will donate to the Jewish Congregation of Maui Inc, at no cost to you.

Same amazon, same prices, same everything... and JCM will get a donation from Amazon. Thank you for your support!!!


The Jewish Congregation of Maui
Beit Shalom Synagogue
Kihei, HI 96753
Fri, September 30 2022
5 Tishrei 5783
Find Us!
Address:
634 Alulike Street
Kihei, HI 96753
CLICK HERE for directions
Phone: 808-874-5397
Email: admin@mauijews.org
Get Our Newsletter
Click below to receive our newsletter and stay up to date on everything that is happening at JCM!
Board of Directors
President:
Dorothy Tolliver
Treasurer:
Simon Vojdani
Secretary:
Marge Bonar
Directors:
Barbara Cooper
Happy Lefton
Sam Shnider
Ari Wong
Mission
The mission of the Jewish Congregation of Maui is to support and inspire Jewish religious and cultural practices for Maui residents and visitors, provide and encourage Jewish education and life cycle services, and engage the Jewish community with religious services, classes, and events.
Fri, September 30 2022 5 Tishrei 5783