This Week at JCM Oct. 31 - Nov. 7
10/31/2022 12:02:02 PM
The Light; an 8 night Chanukah celebration is already receiving applications
See below for details 



Note:  Ellyn is on vacation (my phone is in a sleeping bag for the week) until November 7.
​​​​​​​I am on my annual mother/daughter trip - and I am playing lots of mahj :)

Rabbi Raanan and President, Dorothy Tolliver will be here and will help with anything you need.
​​​​​​​dorothy@mauijews.org and rabbi@mauijews.org


The Light; an 8 night Chanukah celebration

Who: YOU
What: plan a chanukah celebration of some kind
When: one night of Chanukah
Where: at the venue of your choosing
How: with up to $500 from JCM

In a nutshell...
We want to empower you to plan a fun Chanukah event and we'll help pay for it! This equals a fun community-driven event every night of Chanukah!
Click Here For Details


Talmud Torah - you can still register!
Wednesdays
5:00pm
We had a dozen students start last week
​​​​​​​from ages 6-13.  They had lots of fun.

Our Mission:
Our school seeks to inspire children to develop a rich Jewish life through a love of pluralistic learning and developing friendships in a diverse community.


CLICK HERE FOR INFORMATION AND TO REGISTER
Ritual Committee
November 9
6:15pm
ZOOM

Rabbi Raanan leads the new ritual committee. This is your chance to be part of the process and decision making for what happens during services and other religious elements of JCM. 
If you are at all intererested or curious, email rabbi@mauijews.org or just show up on ZOOM.
This is what separates from other Jewish communities...that we want and honor all ideas and 


Are you still not a member?! Now's the time!!!

It's membership renewal time! This is when we ask you to reflect on the value of having a pluralistic, inclusive, community-centered synagogue on our little, remote island. 


What does that even mean? 
Support of the Jewish life of your choosing- without judgment

We don't talk about levels of observance

No one is "more Jewish" than anyone else

Girls, Boys, LBGTQ+ have equal access to the Torah and lifecycle events

Welcoming to all with a flexible dues plan

Preserving meaningful traditions and open to creating new ones

A voice in the direction your community is heading

Children of paternal lineage are equally Jewish

Contemporary and Traditional teachings 

 A progressive cemetery

Click Here to read Ellyn's whole letter...or simply click below to join today.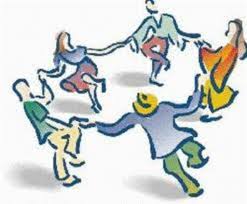 Israeli Folk Dancing
canceled this week


Mahjjong!
12:00pm - 4:00pm at JCM

Talmud Torah
5:00pm - 6:00pm at JCM
Torah Class with Rabbi Raanan
7pm
Live at JCM and on ZOOM
Kabbalat Shabbat
6:00pm
Live at JCM and on ZOOM
Shabbat Service
10:00am
Live at JCM and on ZOOM
Israeli Folk Dancing
Dance is canceled this week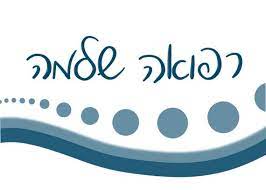 Refuah Schleima- Prayer For Healing

Click Here if you or a loved one would like to be added for a prayer for healing each week. No names will be read aloud without permission...names can be said privately by the rabbi.

JCM is here to support you and your loved ones, please let us know how we can help.


Yahrzeits
 October 31 - November 7


William Jaffe
Josephine Lopez
Dora Goldstein
Stanley Sussman
Alex Regson
Paul Pike
Anthony Andrew Caputo
Edith Brandes
Morris Bloom
Sanft Sandra
Rachel Rifka Mandel
Jacob Berman
Sarah Rosoff
Edith Brandes
Alexander Goldsmith
Julius Dan
Elsa Gelman Rosoff
Ruth Moss
Derek Koss
Claude Alfred Scemla
Helen Wallin



Join us for services on Friday and Saturday to recite Mourner's Kaddish
You can make an impact while you shop everyday.

Simply shop at  smile.amazon.com/ch/99-0294390   and AmazonSmile will donate to the Jewish Congregation of Maui Inc, at no cost to you.

Same amazon, same prices, same everything... and JCM will get a donation from Amazon. Thank you for your support!!!


The Jewish Congregation of Maui
Beit Shalom Synagogue
Kihei, HI 96753
Sat, December 3 2022
9 Kislev 5783
Get Our Newsletter
Click below to receive our newsletter and stay up to date on everything that is happening at JCM!
Find Us!
Address:
634 Alulike Street
Kihei, HI 96753
CLICK HERE for directions
Phone: 808-874-5397
Email: admin@mauijews.org
Today's Calendar
---
Tomorrow's Calendar
Israeli Folk Dancing canceled
---
View Calendar
Board of Directors
President:
Dorothy Tolliver
dorothy@mauijews.org
Treasurer:
Simon Vojdani
Secretary:
Marge Bonar
Directors:
Barbara Cooper
Happy Lefton
Gail Schell
Sam Shnider
Ari Wong
Mission
The mission of the Jewish Congregation of Maui is to support and inspire Jewish religious and cultural practices for Maui residents and visitors, provide and encourage Jewish education and life cycle services, and engage the Jewish community with religious services, classes, and events.
Sat, December 3 2022 9 Kislev 5783