Shabbat Shalom
12/01/2022 06:36:32 PM
I'm leaving this here...
We hit December this week.
This is not a drill...it's Chanukah!
Sign up for the parties, buy your candles, melt off the old wax, I repeat, this is not a drill!

This is your official reminder Chanukah is coming!

Also note - Rabbi Raanan is away until Dec. 7.
His weekly sermon will return next week!

Musical Shabbat on the beach with Laura Ahava
Kalepolepo Beach (at the end of our street, Kaonoulu)
6:00pm






We are excited to announce a Chanukah fundraiser for JCM!

Get a sitter, put on your festive holiday frocks, and come party with us at Loft 145.

$75 per person will not only make for an intimate night of Chanukah fun...it will help JCM keep the lights on (and pay the rest of our bills). 

Raise money and have fun? Yes, please! 

Questions? Call Ellyn at (808) 874-5397 or admin@mauijews.org


Register today!
 
CLICK HERE FOR EVENT DETAILS


JOIN THE CAMERADERIE AND VOLUNTEER HERE

Sunday, December 18: JCM Annual Community Chanukah Party; For the whole community
Monday, December 19: Latke fest at Cooper's Landing; for families
Tuesday, December 20: Cookie decorating in Kihei
Wednesday, December 21:  Chanukah at the Cat Cafe ages 12+
Thursday, December 22: Latke, Vodka, and Empanada; A JCM fundraiser 
Friday, December 23: Kabbalat Shabbat and Chanukah; for the community
Saturday, December 24: Lahaina Happy Hour; for adults
Sunday: December 25: Festivus at JCM; For ages 18+

You will need to RSVP...how else will know how many people to shop for?!
Come to as many parties as you want.
We look forward to celebrating together!
Talmud Torah - open enrollment
Wednesdays
5:00pm - 6:00pm
We have a dozen students from ages 6-13 in three different classes.  It's not too late to join the learning and the fun!

Our Mission:
Our school seeks to inspire children to develop a rich Jewish life through a love of pluralistic learning and developing friendships in a diverse community.


CLICK HERE FOR INFORMATION AND TO REGISTER
Are you still not a member?! Now's the time!!!

Please take a moment to reflect on the value of having a pluralistic, inclusive, community-centered synagogue on our little, remote island. 


What does that even mean? 
Support of the Jewish life of your choosing- without judgment

We don't talk about levels of observance

No one is "more Jewish" than anyone else

Girls, Boys, LBGTQ+ have equal access to the Torah and lifecycle events

Welcoming to all with a flexible dues plan

Preserving meaningful traditions and open to creating new ones

A voice in the direction your community is heading

Children of paternal lineage are equally Jewish

Contemporary and Traditional teachings 

 A progressive cemetery

Click Here to read Ellyn's whole letter...or simply click here to join today.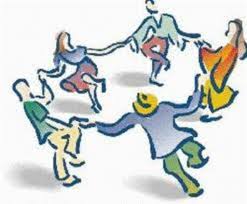 Israeli Folk Dancing
Sundays
3pm - 5pm
At JCM
Musical Shabbat on the Beach  Kaleplepo Beach
at the end of our street, Kaonoulu
Led by Laura Ahava 
6:00pm
Live at JCM and on ZOOM
Shabbat Service
Led by Sam Shnider
9:30am
Live at JCM and on ZOOM
Israeli Folk Dancing
3pm - 5pm
JCM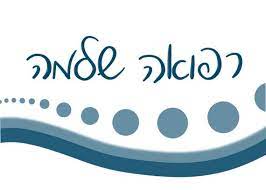 Refuah Schleima- Prayer For Healing

Click Here if you or a loved one would like to be added for a prayer for healing each week. No names will be read aloud without permission...names can be said privately by the rabbi.

JCM is here to support you and your loved ones, please let us know how we can help.


Yahrzeits
 November 28 - December 5

Shirley Goodblatt
Carrie Baumgartner
Herman Greenstein
Maurice Jay Rose
Bunny Epstein
Anna Bloom
Emily Pells
Alex Regson
Vera Gretchen Hammerstein
John Ebbers
Ben Skurow
Robert Auerbach
Leah Fulop
Sarah Sperber
Guerin Todd
Abraham Goldman
Yoretta Isaac
Henry E. Cohen
Jonathan David
Golda Mopper



Join us for services on Friday and Saturday to recite Mourner's Kaddish
You can make an impact while you shop everyday.

Simply shop at  smile.amazon.com/ch/99-0294390   and AmazonSmile will donate to the Jewish Congregation of Maui Inc, at no cost to you.

Same amazon, same prices, same everything... and JCM will get a donation from Amazon. Thank you for your support!!!


The Jewish Congregation of Maui
Beit Shalom Synagogue
Kihei, HI 96753
Sun, February 5 2023
14 Shevat 5783
Get Our Newsletter
Click below to receive our newsletter and stay up to date on everything that is happening at JCM!
Find Us!
Address:
634 Alulike Street
Kihei, HI 96753
CLICK HERE for directions
Phone: 808-874-5397
Email: admin@mauijews.org
Today's Calendar
---
Tomorrow's Calendar
---
Friday Night
Kabbalat Shabbat Evening Prayers

: 6:00pm
Candle Lighting

: 6:04pm
Shabbat Day
Shabbat Shacharit Morning Services

: 9:30am
Havdalah

: 7:12pm
View Calendar
Aryeh Glickman
Aryeh Glickman
Administrative Assistant
admin@mauijews.org
Board of Directors
President:
Dorothy Tolliver
dorothy@mauijews.org
Vice President:
Happy Lefton
Treasurer:
Simon Vojdani
Directors:
Barbara Cooper
Gabe Crane
Gail Schell
Sam Shnider
Ari Wong
Mission
The mission of the Jewish Congregation of Maui is to support and inspire Jewish religious and cultural practices for Maui residents and visitors, provide and encourage Jewish education and life cycle services, and engage the Jewish community with religious services, classes, and events.
Sun, February 5 2023 14 Shevat 5783