Community Refuah Schleima /Mourners Kaddish
Upcoming Sessions
1. Sunday, June 20, 2021
•
10 Tammuz 5781
11:00 AM - 11:30 AM
2. Sunday, June 27, 2021
•
17 Tammuz 5781
11:00 AM - 11:30 AM
Past Sessions
Sunday, June 13, 2021

•

3 Tammuz 5781

-

11:00 AM - 11:30 AM
Sunday, June 6, 2021

•

26 Sivan 5781

-

11:00 AM - 11:30 AM
Sunday, May 30, 2021

•

19 Sivan 5781

-

11:00 AM - 11:30 AM
Sunday, May 23, 2021

•

12 Sivan 5781

-

11:00 AM - 11:30 AM
Sunday, May 16, 2021

•

5 Sivan 5781

-

11:00 AM - 11:30 AM
Sunday, May 9, 2021

•

27 Iyyar 5781

-

11:00 AM - 11:30 AM
Sunday, May 2, 2021

•

20 Iyyar 5781

-

10:30 AM - 10:50 AM
Sunday, April 25, 2021

•

13 Iyyar 5781

-

10:30 AM - 10:50 AM
Sunday, April 18, 2021

•

6 Iyyar 5781

-

10:30 AM - 10:50 AM
Sunday, April 11, 2021

•

29 Nisan 5781

-

10:30 AM - 10:50 AM
Sunday, March 21, 2021

•

8 Nisan 5781

-

10:30 AM - 10:50 AM
Sunday, March 14, 2021

•

1 Nisan 5781

-

10:30 AM - 10:50 AM
Sunday, March 7, 2021

•

23 Adar 5781

-

10:30 AM - 10:50 AM
Sunday, February 28, 2021

•

16 Adar 5781

-

10:30 AM - 10:50 AM
Sunday, February 21, 2021

•

9 Adar 5781

-

10:30 AM - 10:50 AM
Sunday, February 14, 2021

•

2 Adar 5781

-

10:30 AM - 10:50 AM
Sunday, February 7, 2021

•

25 Shevat 5781

-

10:30 AM - 10:50 AM
Sunday, January 31, 2021

•

18 Shevat 5781

-

10:30 AM - 10:50 AM
Sunday, January 24, 2021

•

11 Shevat 5781

-

10:30 AM - 10:50 AM
Sunday, January 17, 2021

•

4 Shevat 5781

-

10:30 AM - 10:50 AM
https://us02web.zoom.us/j/5284619173?pwd=cUtkYnQwblUzTzRYajhBY2RWamxkUT09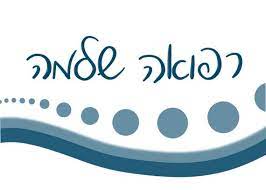 Community prayer for loved ones who are ill and Kaddish for those who have passed. Those who would like to stay on and support each other after may do so.
Please join each week when you can to support those in our community who need us...your presence will bring comfort and peace to those who need it.
Share Print Save To My Calendar
Tue, June 15 2021
5 Tammuz 5781
Find Us!
Address:
634 Alulike Street
Kihei, HI 96753
CLICK HERE for directions
Phone: 808-874-5397
Email: admin@mauijews.org
Get Our Newsletter
Click below to receive our newsletter and stay up to date on everything that is happening at JCM!
Board of Directors
President:
Sheri Levin McNerthney
Vice President:
Michael O'Neal
Secretary:
Sarah Shaines
Treasurer:
Sion Vojdani
Directors:
Cynthia Lebowitz
Happy Lefton
Marc Levine
Jessica Pearl-Kwon
Gail Schell
Mission
The mission of the Jewish Congregation of Maui is to support and inspire Jewish religious and culture practices for Maui residents and visitors, provide and encourage Jewish education and life cycle services, and engage the Jewish community with religious services, classes, and events.
Tue, June 15 2021 5 Tammuz 5781