Newsletter Archive
Shabbat Devarim 5779
08/07/2019 03:17:17 PM
WEEKLY SHUL SCHEDULE : 
Thursday, August 8:
7:00am Men's Minyon
Friday, August 9:
6:30pm Kabbalat Shabbat Services
Saturday, August 10:
9:30am Shabbat Morning Service
Bat Mitzvah: Kate Simmons followed by light Kiddush. All are welcome.
8:00pm Tisha B'Av Community Event Click here for details
---
*IMPORTANT*
As we continue our search for a new Rabbi, we ask everyone to participate in this weekend event. Rabbi Sahalom Bochner...and give us feedback on your experience. We have something for everyone...off-site party, musical Shabbat service, traditional Saturday service, Family Havdallah, Sunday Shachrit... see below for more details and we hope to see you often
---
 Shabbaton Weekend with Rabbi Shalom Bochner (Click here for his bio)
August 15-18
A weekend for Maui's Jewish community to come together in prayer and celebration!
Click here for details and registration
Thursday August 15 @ 6:00pm: 2460 Omaopio Rd., Kula 96790
"Tu B'Av: the ancient Jewish Holiday of Love"
Join us for an informal vegetarian potluck at the home of Janine Holstein and have an opportunity to meet with our visiting scholar in residence, Rabbi Shalom Bochner. He will present about the obscure and beautiful holiday of Tu B'Av which is the full moon of late summer. Together we'll sing some songs together, have a Q&A with Rabbi Shalom, and learn about about this uplifting and joyful aspect of our Jewish heritage!
Friday August 16 @ 5:45pm
"Moving From Brokenness to Reconnection" 
Join us for Musical Kabbalat Shabbat  as we welcome the day of rest and renewal with songs and guitar. This will be followed by a full catered Shabbat Dinner and "Tish." Tish, which is Yiddish for "table," is a Hasidic celebration and festive gathering focused on songs, words of wisdom, stories, noshing, and shmoozing. Please RSVP for the dinner here...Services are open to everyone. 

Saturday August 17 @ 9:30am
"Nourishment for the Body and Soul"
Rabbi Shalom will lead joyful Shabbat Morning Services including an interactive Torah discussion. Come experience a Shabbat morning service that will touch your soul.  Followed by Kiddush light lunch and Torah study as we mark Shabbat Nachamu: the shabbat of comfort that begins the 7 week journey to the days of awe!

Saturday, August 17 @ 6:30pm
"Repairing the heart through story and song"
A family-friendly Third Meal of Shabbat followed by Havdalah.  We'll gather as the sun sets for more wonderful stories and singing as we prepare to welcome a new week. Rabbi Shalom is a gifted story-teller and these Hasidic tales each have their own soulful messages. This is a special all-ages event open to everyone. 
---
*NEW*  Class on Jewish Ethics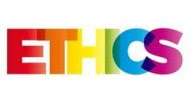 Tuesdays, 13, 20 @ 6:30 p.m. - 7:30pm
Available by zoom and at JCM
Text 808-868-7444 for Zoom invite 
(you can watch it on your computer or mobile device)
If not now - when?
Timeless Jewish Wisdom from Pirkei Avot - Teachings of the Ancestors
Readings in The Mishnah from the classic chapters of riddles nod sayings on how to live create and flourish

An exploration of basic questions on self-transformation towards a life of inspired holiness
---
Deepening Your Jewish Identity; Working Through Jewish Trauma
Sep 1, 8, 15, 22 @ 4:00pm - 5:30pm
Mitch Berman is facilitating a 4 week, 1.5 hour series online group via Zoom for Maui Jews for the month of Elul, beginning on Rosh Chodesh Elul. Mitch will begin each group with an approximately 20 minute discussion of the topic and then opening up the group dynamic by facilitating an informational and experiential group process around Jewish Identity, The Trauma & The Glory, & The Social Unconscious of Collective Memory.
Anticipated topics to be explored include post-holocaust responses and impact on us today, Jewish trauma as it lives in and through us, and sharing of formative experiences related to these topics.
---
Shabbat Unplugged
August 23, 2019
Toby is a Songleader specializing in Jewish communal singing with a background in congregation and Jewish Camp music. We'll welcome SHabbat together through song and prayer giving us a feeling of community in a style popularized by the Jewish camping movement and adapted for congregations.
---
*Job Listing*
The Jewish Community of Maui has openings for teachers in their Sunday morning religious school, serving children 3-12 years old.  We are looking for teachers who are invested in, and enthusiastic about Jewish education.  Teaching experience with this age group preferred.  
Please send resumes to admin@mauijews.org
---
    A Message from The President:
   Sacred community can be a powerful antidote to our       troubled world. Sacred community is the wellspring for the sense of connection and higher purpose that we are all seeking.  Jewish life is all about building sacred community. 
The vision of our JCM leadership is to create joyful Jewish sacred community on Maui.  We are currently reviewing resumes for over 25 applicants for our open Rabbi position. A primary quality we are seeking in a new Rabbi is skill and experience in community building.  
One of our Rabbi candidates, Rabbi Shalom Bochner, will be visiting Maui to facilitate a joyful weekend celebration of Jewish life August 15-18.  The theme of this celebration is Tu B'Av: the Jewish Holiday of Love.
Join us for one or all of these Tu B'Av events.  Details are on our website, mauijews.org.
---
Sam Shnider's Words of Wisdom
CLICK HERE TO WATCH SAM'S VIDEO
---
YAHRZEITS


August 9 - August 15
Arnold Heiman
Arthur Mehl
Carl Balfour
Daniel Bloom
Ernestine Brandes
Esther Lieberman
Eva Wolk
Goldie Smilove
Hannah Rosenberg Flam
Herman Holstein
Irving Levin
Louis Rosenberg
Martin Schwab
Melvin Deichman
Mildred Kroog
Raye Stevens Pointzman
Sam Greenman
Shirley Gordon
Simon David
Susan Schwab
August 16- August 22
Gertrude August
Lilo Frisch
Edward Yehuda Krupnick
Ella Hirschhorn
Morris Weisfeld
Zipporah Goldstein
Marilyn Teitelbaum
Sydney Elfand
Jack M Sklar
Susanne Sydney
Les Barreaux
Ted Kraftsow
Leland Tolliver
Al Silverman
Betty Chess
David Forrest Chapman
Leah Franklin Cole
The Jewish Congregation of Maui
Beit Shalom Synagogue
Kihei, HI 96753
{{shulcloud_footer_left}}
{{shulcloud_footer_right}}
Sat, July 11 2020 19 Tammuz 5780