Newsletter Archive
Shabbat Ki Teitzei 5779
09/11/2019 08:34:18 PM
WEEKLY SHUL SCHEDULE : 
Thursday, September 12:
7:30am Mens' Minyan *note later start time*
Friday, September 13: 
6:30pm Kabbalat Service Led by Sam Shnider
Saturday, September 14 : 
9:30am Shabbat Service led by Sam Shnider
Click Here for the High Holiday Schedule
---
Have you made your donation yet?
JCM has received a generous challenge gift of $30,000 from a lead donor.
We must raise $60,000 by Dec. 15...and our donor will add $30,000! 
Make a gift to JCM through our website, write/ send a check, walk-in cash, High Holiday gift, Give Aloha... it all counts, every donation until December 15 counts... This is how we get the funds to pay our bills and hire a rabbi... give today.
For more information, contact Ellyn Mortimer at admin@mauijews.org.
CLICK HERE TO MAKE YOUR DONATION TODAY
---
Your donation to the Give Aloha program will count towards the above challenge! 
Check out our banner at the Kihei Foodland!
From September 1-30, you are invited to make a donation of up to $249 to JCM.  Donations are accepted at any Foodland, Sack N Save, or Foodland Farms checkout.  Foodland and the Western Union Foundation will match a portion of each donation.  You must use your own Maika'i number to make a donation.  
How to Donate
At checkout, present your Maika'i card (or provide your number) and inform the cashier that you would like to make a donation to JCM, code number 17266.  If you do not have a Maika'i card/number, you can sign up when you donate.  Your donation will be added to your grocery purchase total.  You may donate up to $249; any portion exceeding $249 will not be matched.  The amount you donate and the name of our organization will appear on your receipt.  
Foodland will not release your name to us...  You MUST let JCM know of your gift; please send admin@mauijews.org a copy of your receipt or drop one off (We'd love to say thank you in person).  You may ask the cashier for a duplicate receipt to submit to us. 
---
At the last board meeting, a comprehensive Kashrut Poilcy was adopted.
We ask that anyone who will be helping int he kitchen in any capacity go through a certification with Sam Shnider and Gail Schell.
Thursday, September 12 @ 6:00pm
OR 
Thursday, September 19 @ 6:00pm
We're Getting Ready for the High Challah-days!
Sunday, September 15
9am-4pm
All are invited!
A fun afternoon of Challah baking and kibbitzing.
Prepare for the High Holidays with Yoga-Inspired Movement
September 18 and 25, 2019
5:30-6:45 at the Jewish Congregation of Maui
Call 510-919-3667 to reserve your spot today.
Prepare your body, soul and spirit for the Days of Awe with an embodied Jewish practice. Together we will explore yoga-inspired movements imbued with Jewish teachings to support inner reflection while developing greater physical comfort and ease.
Open to everyone no matter physical ability or level of Jewish knowledge. Please bring a mat and/or beach towel.
$15 per class or $25 for both
*Sandra Razieli is a movement educator, yoga instructor, and Jewish educator. She served as Bar/Bat Mitzvah Program Director and Spiritual Leader at Kehilla Community Synagogue in Piedmont, CA for 17 years and has taught movement practices since 2000. Her background includes a certification in Yoga and Jewish Spirituality. Grounded in bio-mechanical and neurological understandings of the body, her classes are a combination of aligned and playful movements that help people move, feel and live better. She also specializes in applying multiple movement modalities for back care and scoliosis. Based on Maui, You can find more about Sandra at www.raziyoga.com  or call 510-919-3667 for questions.
---
Hard to remove candle wax? We can help...
We can help you save your candlesticks from wax...these holders come in silver or brass. $10 per set of two, and they will be delivered to JCM in mid-October. 
Click here to order your sets today
---
Class on Jewish Ethics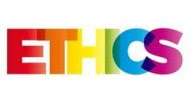 Tuesdays, September 17, 24 
6:30pm - 7:30pm
Available by zoom and at JCM
Zoom Meeting: https://zoom.us/j/5284619173
(you can watch it on your computer or mobile device)
If not now - when?
Timeless Jewish Wisdom from Pirkei Avot - Teachings of the Ancestors
Readings in The Mishnah from the classic chapters of riddles and sayings on how to live create and flourish

An exploration of basic questions on self-transformation towards a life of inspired holiness
---
Words of Wisdom
---
A Message from the President
---
YAHRZEITS


Sept. 13 - Sept. 19
Sara Ellen Weisfeld
Beverly Ruth Holstein
Ruth Deichman
Murray Artman
Benno Fischer
Harry J. Cohn
Alfred (Al) Levin
David Louis
Audrey Kaye
Esther Biederman
Auguste Weil
Leo Hans Hammerstein
Ruth Schwab
Irving Hershkowitz
Sidney Rosoff
Anne Wolff
Sept. 20 - Sept.` 26
Raymond J. Keller
Gary Solondz
Eileen Erman
Harold Mostow
Mindi Rimmerman
Pearl Ayeroff
Mindi Rimmerman
John Needham
Anne Barbarosh
Merna Lee Kaplove
Beatrice Frieder
Robert Parella
Bernice Milenbach
Etta Greenberg
The Jewish Congregation of Maui
Beit Shalom Synagogue
Kihei, HI 96753
Sun, September 19 2021 13 Tishrei 5782