Class: Torah 101
Torah 101
Torah 101 : What is the Parsha? What does it teach for this week? What wisdom can I find in it for my life?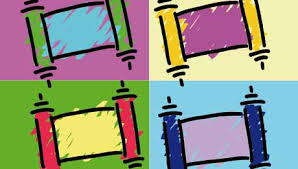 Starting with Parshat Bereshit we will have an online zoom discussion (30 minutes or less) once a week, based on a video segment on the weekly Torah portion.
Starting Thursday October 24, 6:30 p.m.
Sat, September 26 2020
8 Tishrei 5781
Get Our Newsletter
Click below to receive our newsletter and stay up to date on everything that is happening at JCM!
Today's Calendar
Shacharit

: 9:30a
Havdalah

: 7:07p
---
Tomorrow's Calendar
---
Friday Night
Candle Lighting

: 5:54p
Kabbalat Shabbat

: 6:30p
Shabbat Day
Shacharit

: 9:30a
Candle Lighting

: 6:53p
View Calendar
Spiritual Director
Sam Shnider
Board of Directors
President:
Sheri Levin McNerthney
Vice President:
Michael O'Neal
Secretary:
Sarah Shaines
Treasurer:
Sion Vojdani
Directors:
Cynthia Lebowitz
Happy Lefton
Marc Levine
Jessica Pearl-Kwon
Gail Schell
Mission
The mission of the Jewish Congregation of Maui is to support and inspire Jewish religious and culture practices for Maui residents and visitors, provide and encourage Jewish education and life cycle services, and engage the Jewish community with religious services, classes, and events.
Sat, September 26 2020 8 Tishrei 5781